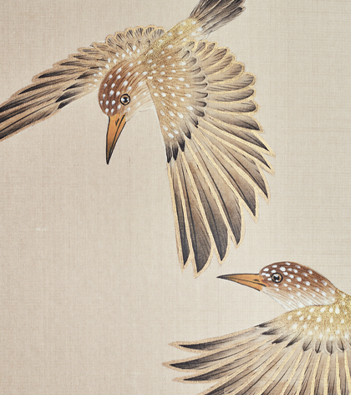 The Starling in its Winter Coat
Handpainted Wallpaper
The Starling is the stunning bird that appears in the fields around my home in the late fall and early spring. The design is 18 panels (90 cm each) long in its standard composition.
Each wallpaper is made for order and usually adjusted for the space.
Lead time: 12-16 weeks.
Please contact Ennisance before placing and order.