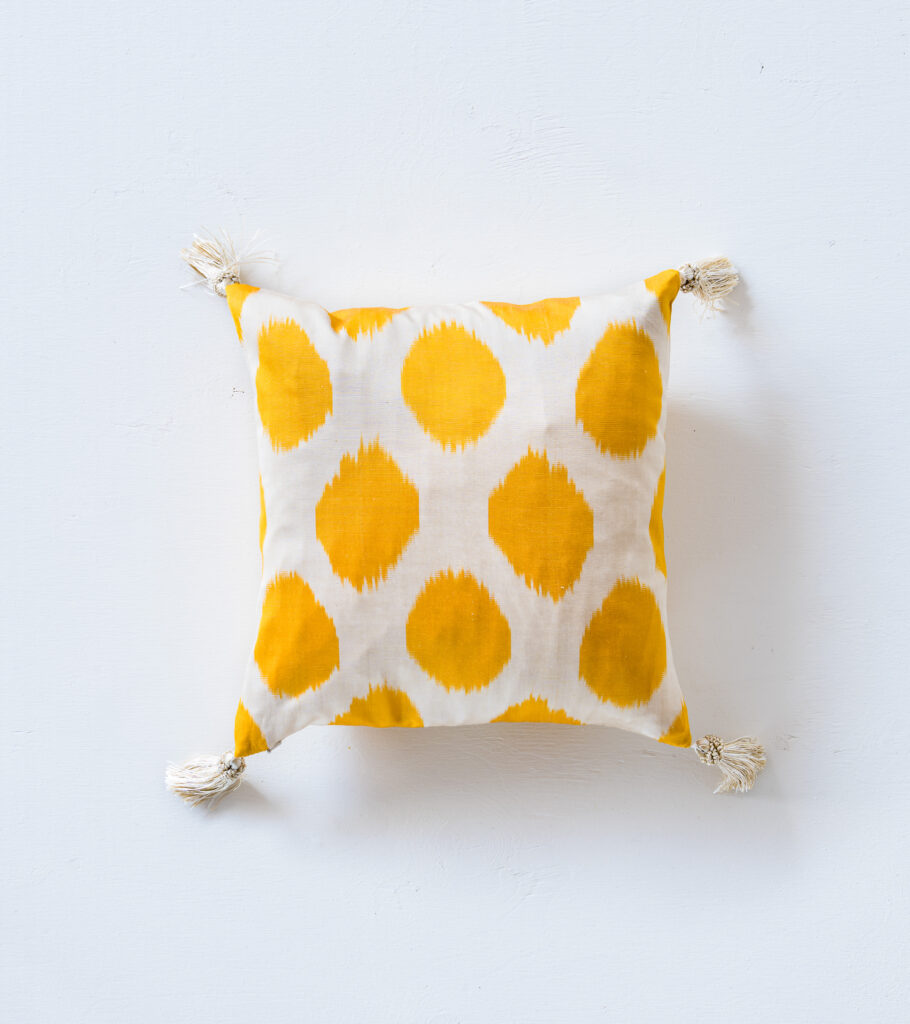 Silk Ikat Pillow "Greta" in Sunflower
Ennisance Pillows
kr19.500,00
A beautiful handwoven silk pillow with handmade silk tassels from Småland in Sweden.
Size 40 x 40 cm.
Comes with an inner cushion made of 100% recycled feathers.
Details
The term "Ikat" has Indonesian and Malay origin and it was introduced into European textile vocabulary back in the early 20th century, when the Dutch scholars began to study the rich textile traditions of the East Indies Archipelago. Our Ikat textiles are made of precious hand dyed and handwoven silk.